Waiting on Wednesday (7):
Waiting on Wednesday is a weekly meme hosted by Jill @
Breaking the Spine. Basically this is a way to spotlight books that we are eagerly waiting on.
This week there are two books that have made my WoW list! Okay, there's three but they're all from the same author so I'm counting it as one.
Island of Fire (Unwanteds #3) is due out Summer/Fall of 2013. There's not a cover yet, but if you've read my review of Island of Silence then you understand why I'm mentioning this now. If you have not, then go do so now :)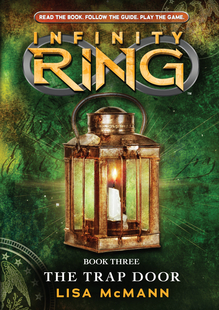 This is the third book in the series in the Infinity Ring series. This series is written by a group of authors, each book is written by someone different. Book 1, now available is written by James Dashner. Book 2, due out in November, is written by Carrie Ryan. Book 3 by Lisa Mcmann is due out in February.
I believe 7 books will make up this series (by 7 different amazing authors).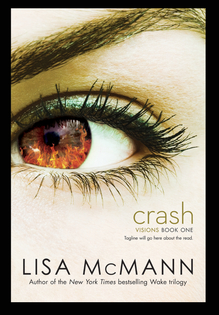 January 8, 2013
From Goodreads:
Jules lives with her family above their restaurant, which means she smells like pizza most of the time and drives their double-meatball-shaped food truck to school. It's not a recipe for popularity, but she can handle that.
What she can't handle is the vision. Over and over, Jules sees a careening truck hit a building and explode... and nine body bags in the snow.
She has no idea why this is happening to her or if she's going crazy. It hardly matters, because the visions are everywhere--on billboards, television screens, windows--and she's the only one who can see them.
But it's not until the vision starts coming more frequently, and revealing more clues, that Jules knows what she has to do. Because now she can see the face in one of the body bags, and it's someone she knows. Someone she's been in love with for as long as she can remember.
I love love love Lisa McMann!! Yeah, I need to play catch up on her other YA series, but that's besides the point. She is one of the few authors I can blindly recommend knowing that whoever I pass her along to won't be disappointed. I was a little nervous with The Unwanteds, but I was completely out of my zone. Even with that she was amazing and I'm in love with that series. I am certain I will not be disappointed with any of these picks!!