The Breakthrough by Jerry Jenkins
Precinct 11 #3
Tyndale Fiction – August 17, 2012
387 Pages – Adult, Christian Fiction
Facebook: Yes
Twitter:
@JerryBJenkins
Source: Publisher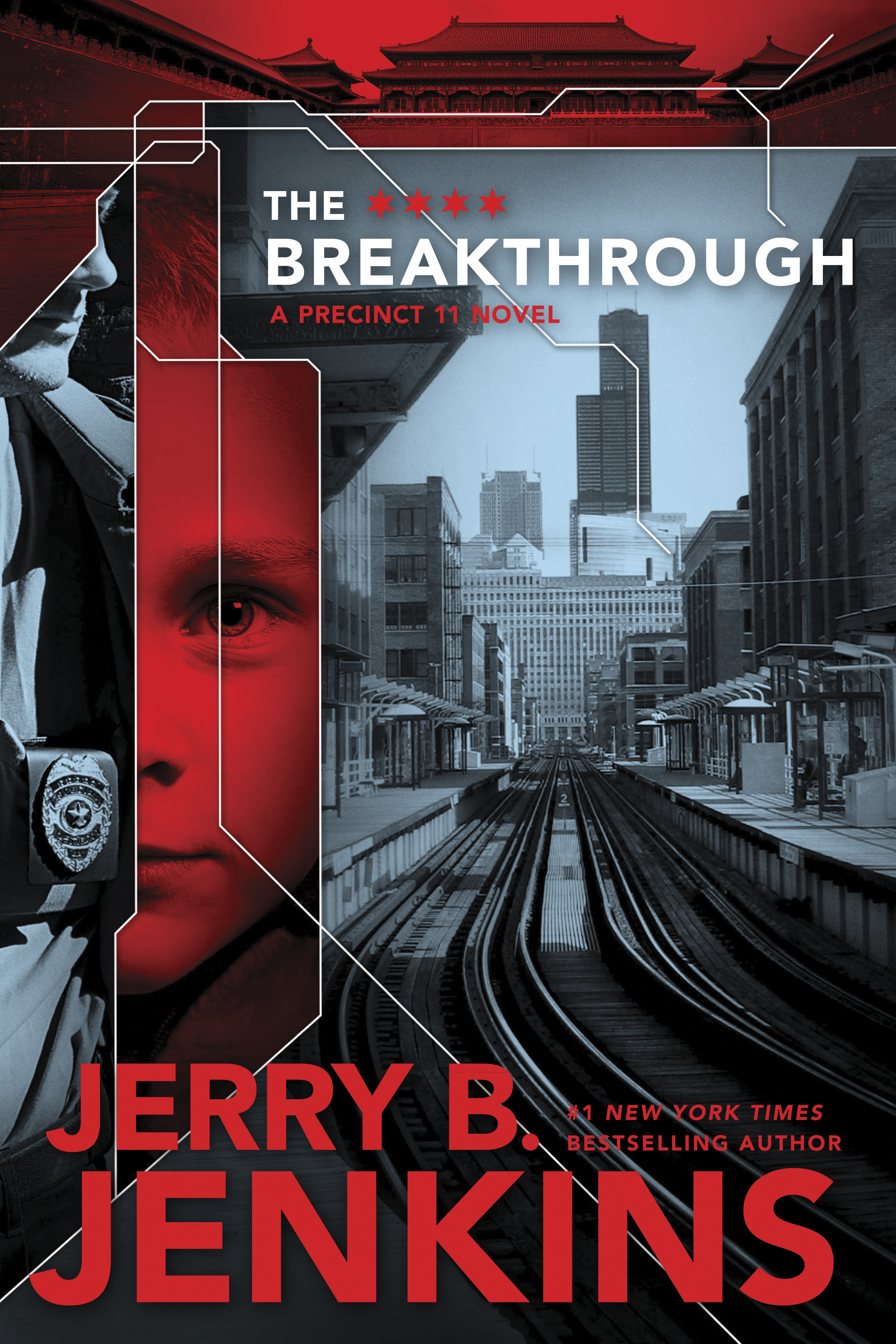 Read what this book is about
here.
I received a copy of this book, free, in exchange for me honest opinion.
I am not sure how Jenkins manages to drag me to the edge of my seat time and again, but her does. He does it in such a way that I didn't realize how close to the edge I was –until I almost fell (figuratively not literally ;)). It's not the writing, while it is well- written, it's simple. Sometimes it's the patterns of the words. Adjectives and the scenery can cause you to get lost in a book. But that's not what pulls you in The Breakthrough; it goes straight for the heart. It's that moment you release a breath not realizing that you've been holding it.

Boone Drake is back and one again tragedy strikes. This time he faces something I'm sure he never thought he would have to –human trafficking. At this point, I have to say this is where mixed feelings begin to develop. Human trafficking is a very real issue that is occurring right now all over the United States, as well as in other countries. I don't like the way that this issue was dealt with in this book. It was glossed over, looking back it feels that human trafficking was only a vehicle to get Boone from point A to point B. (It is the vehicle, but anything could have been the vehicle. But I guess what I'm saying is that kid gloves were used when adult gloves were necessary. ) I am not sure if I'm saying this correctly, so let's just say the human trafficking part didn't sit well with me. Also, Boone's ability to just pick up and go after wasn't very realistic. Other than these bits, I did enjoy this book.

The scariest thing for a parent is to realize that a strangers has taken their kid. What are the odds that this would happen when one parent is fighting for their life? I'm not sure, but it seems to me that catastrophic tragedies find their way to Boone. How much can a person take? Boone faces both tragedies head on and puts his head in the game. He pushes his emotions aside so that he can do what he does best – focus on the details. Yep, Boone goes after the bad guys and all the while he still leans on his faith. Out of the three books in the Precinct 11 series, this is the most unrealistic one. But I still enjoyed it and still think it's worth checking out. The beginning, not knowing what was going to happen, the point before everything started unraveling are my favorite moments.

After it started unfolding, I was drawn more to Boone's support system. Co-workers coming together. Friends stepping up. I was really interested in Jack Keller this time around. I am relieved that Jenkins didn't do a clichéd "bow-on-top" ending.
Recommendation:
I still believe that this book is worth checking out, especially for those who are already fans.


The Giveaway:
I have a voucher from Tyndale for one copy of the Breakthrough